Unfolding the Purchasing Habits and Consumption Trends of China's Gen Z
China's Gen Z is indeed taking over the world. In 2019, millennial and Gen Z account for 40% of the total population in China, and the total consumer expenses of Gen Z in China have reached RMB 4 trillion.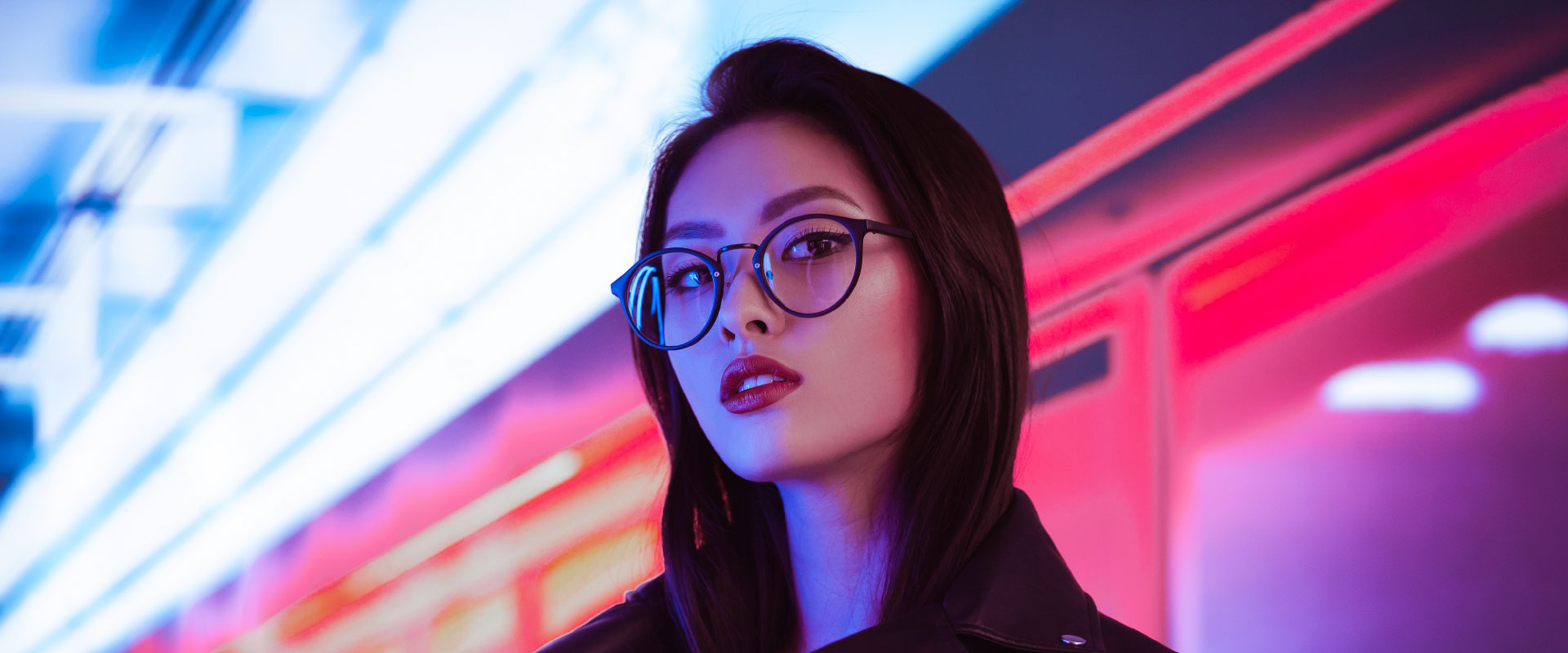 Recent research shows that this cohort has a spending power of $143 billion and will account for approximately 40% of global consumption this year. They were not only China's first generation of "digital natives", but also became the main driving force in the commercial world. This unique generation has witnessed the prosperous economic development and the emergence of new industries in China. Immersed in digital communications, they have largely benefited from mobile apps as they use smartphones fora wide range of daily activities including shopping, social, traveling and so forth.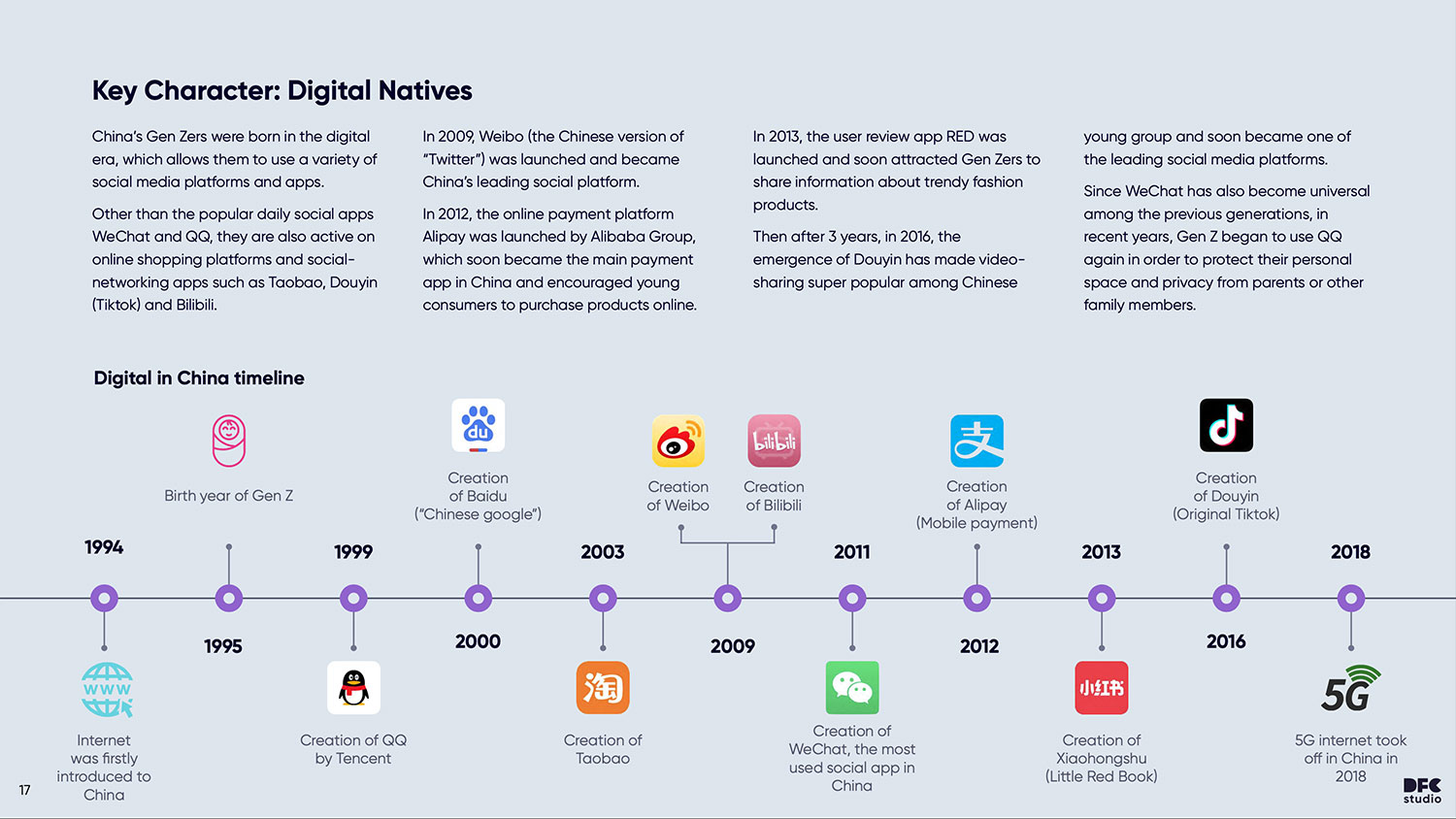 It is noteworthy that China's Gen Z has unique personalities and multiple identities, which reflected on their purchasing habits. They tend to live paycheck to paycheck, and are impulsive to buy products with unique design.
Meanwhile, China's Gen Z often has different characters and their own social circles. They are more impulsive than their older peers, as they prefer to buy unique products that help them to stand out. Most of them are emotional-driven shoppers and tend to buy products spontaneously.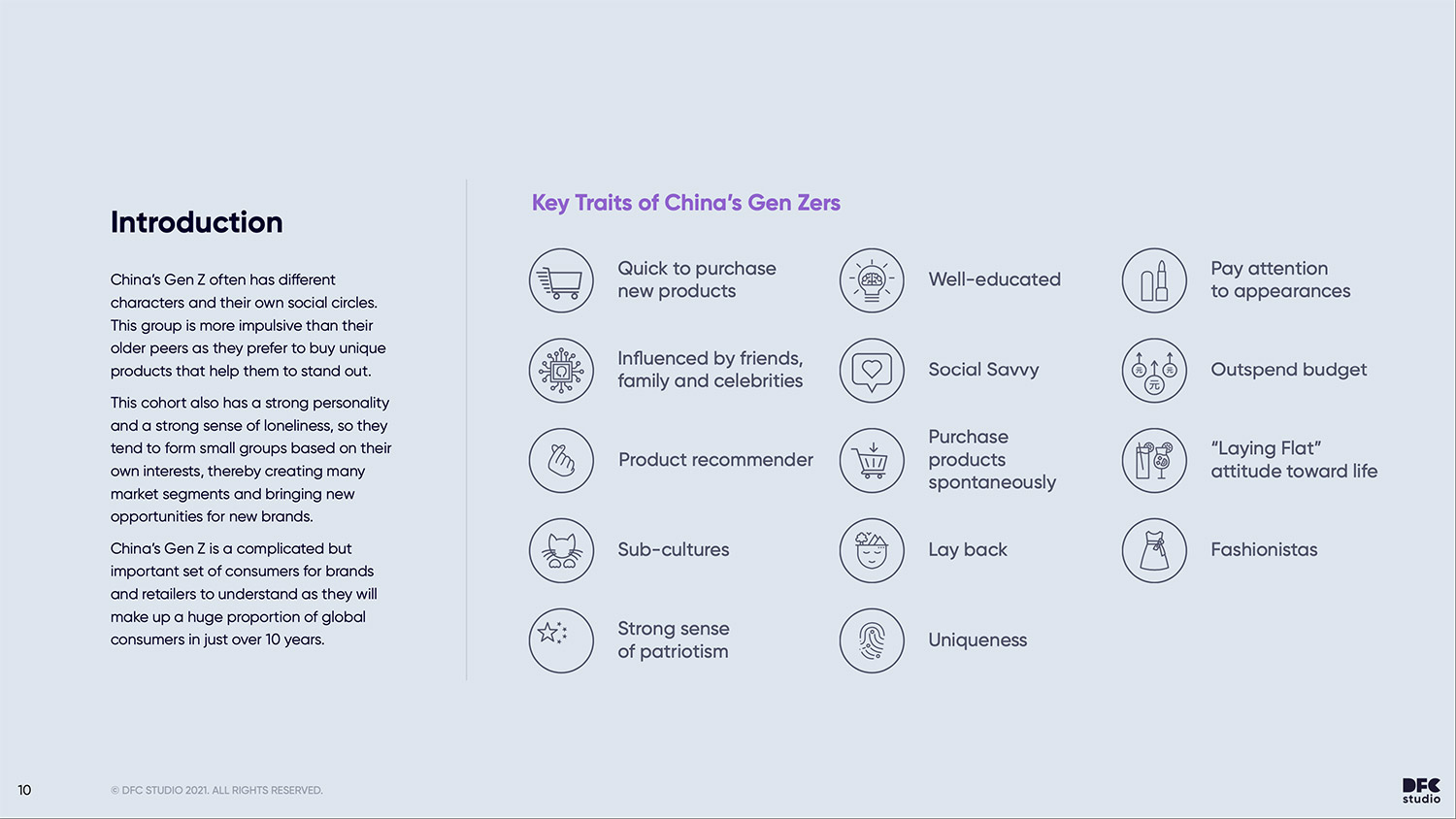 You will mostly find China's Gen Zers on social platforms anytime of the day, as they prefer to purchase products and posting reviews via social commerce platforms. Meanwhile, China's Gen Z has diversified interests that made them to form different social circles based on interests.
In terms of consumption trends led by China's Gen Z, they like to explore new styles since they hold strong purchasing power.
Thus, it is crucial for global brands to understand the rise of Chinese domestic brands and seek for collaborations in order to reach this group.
In recent years, the rise of "国潮 (Chinese fashion)" and "国货(Chinese products) among Gen Zers reflected new waves of national pride and younger generation's interest in Chinese culture. This trend has promoted brand collaboration among domestic and global brands in the past decade to attract younger consumers.
Overall, China's Gen Z is a complicated but important set of consumers for brands and retailers to understand as they will make up a huge proportion of global consumers in just over 10 years.
Therefore, this white paper will unfold the key traits and purchasing habits of China's Gen Z by providing numerous case studies for a comprehensive analysis. To learn more, click the link to download the full version.
Get a free copy of our China : Essential basics to know E-book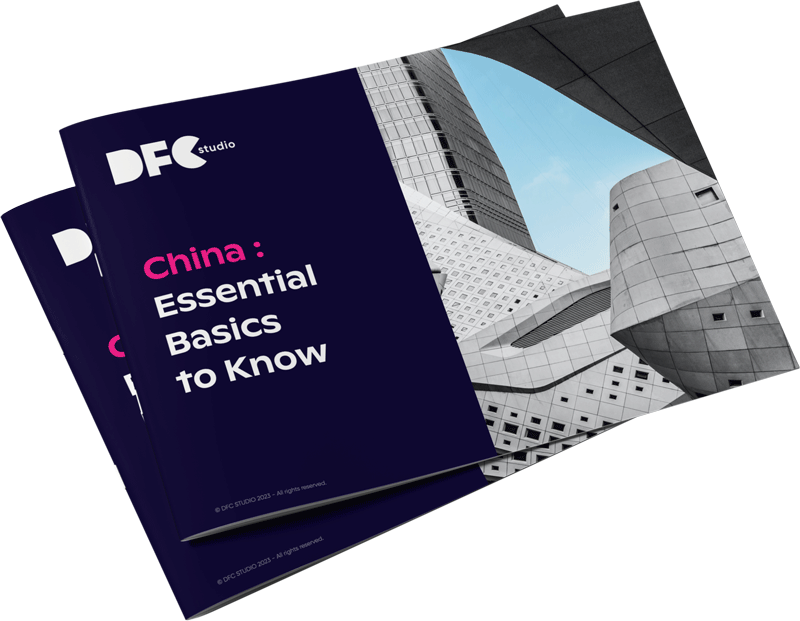 Get a free copy of our China : Essential basics to know E-book