What is Bilibili and Why You Should Pay Attention to It?
Bilibili, a leading video community in China, is known as 'B-site'.
It is an online video platform that caters to a wide range of interests of topics and target audiences.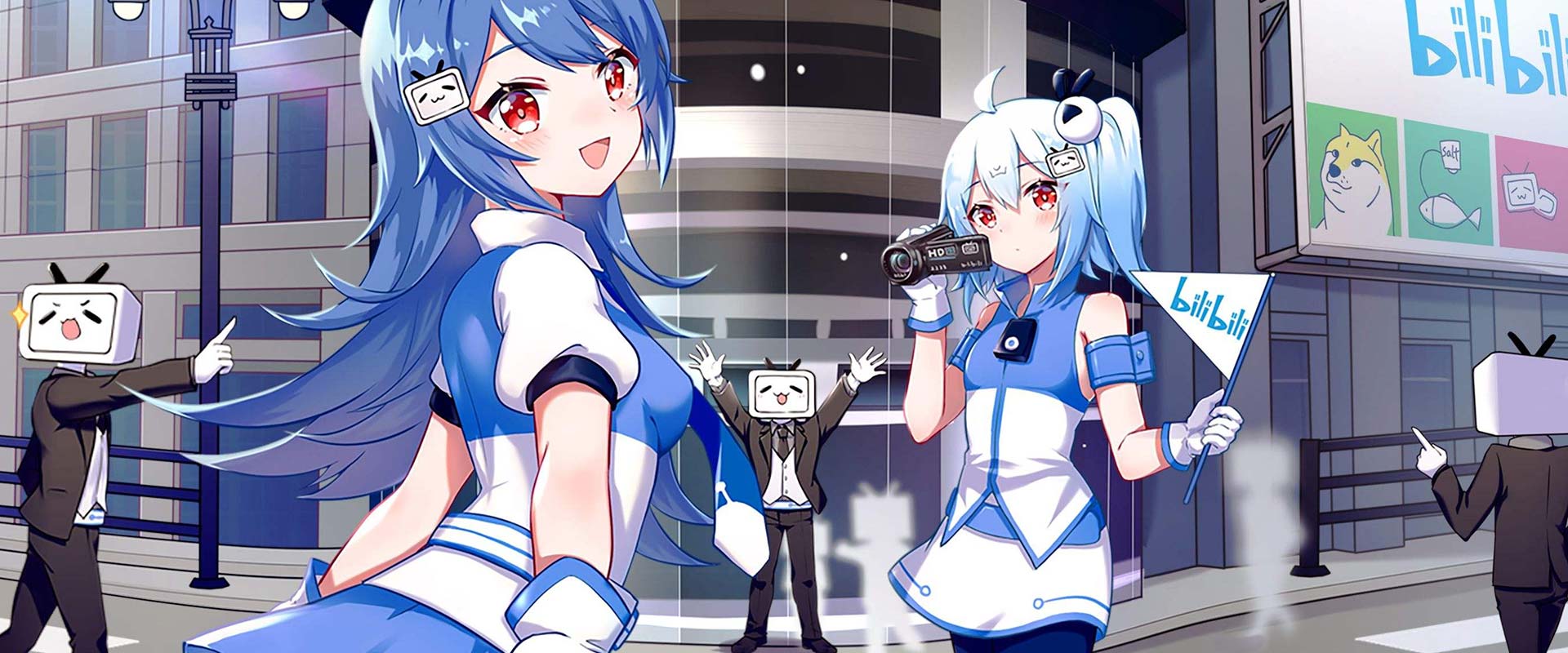 Overview of bilibili
Boasting a strong presence in the Chinese market, Bilibili has captivated millions of active users with its vast collection of video content. 
What is Bilibili?
The platform sets itself apart with its unique and interactive features. One of Bilibili's key features is "Danmu (弹幕)" or "bullet chat": a form of video commentary used on online videos, which allows users to share their thoughts and engage with the video in real time, becoming more and more common used among other big video platforms.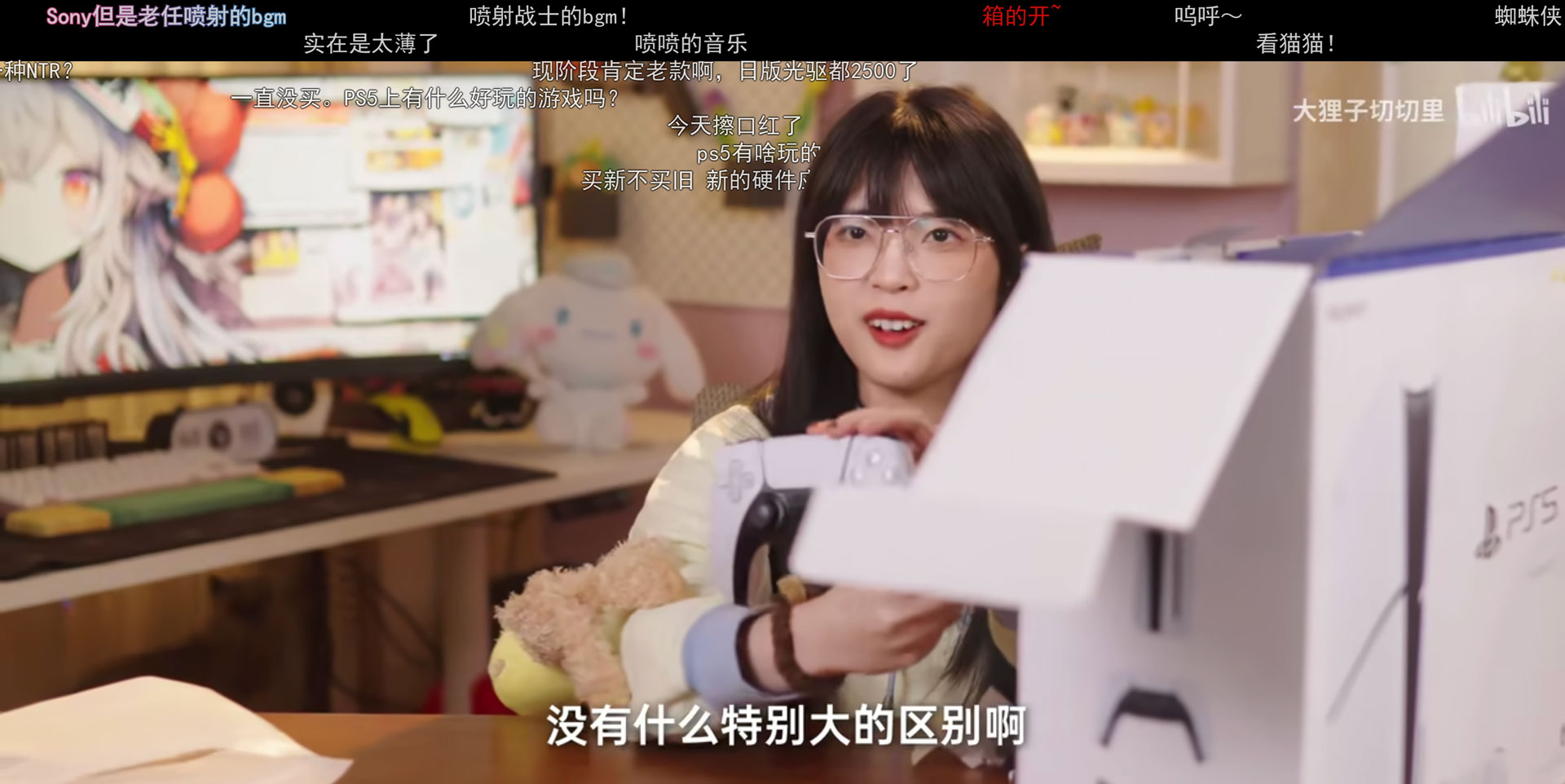 Since its inception in 2009, Bilibili has evolved beyond its origins as a dedicated ACG (Anime, Comics, Game) content platform. It has transformed into a comprehensive online video community offering a wide spectrum of content encompassing fashion, lifestyle, technology, gastronomy, knowledge sharing, and more.
Bilibili's slogan, "All the videos you love are on Bilibili," underscores its commitment to encompass all aspects of users' lives. Consequently, Bilibili has emerged as an indispensable platform for brands looking to establish deeper connections with the young Chinese audience (age < 30 years old).
Bilibili's focus on user-generated content and content creators has fostered a strong sense of community among its tight-knit communities, through time Bilibili has become a key player in the online video market.
Bilibili generates revenue through various means, including mobile games, value-added services, advertising, and e-commerce. It offers a platform for brands to reach a broader audience and engage with users through video ads and creative promotions. Additionally, Bilibili has a premium membership that provides users with exclusive benefits and a more enhanced viewing experience.
Overall, Bilibili has become a thriving online community for anime, gaming, and creative content, with a strong focus on user engagement and a sense of community.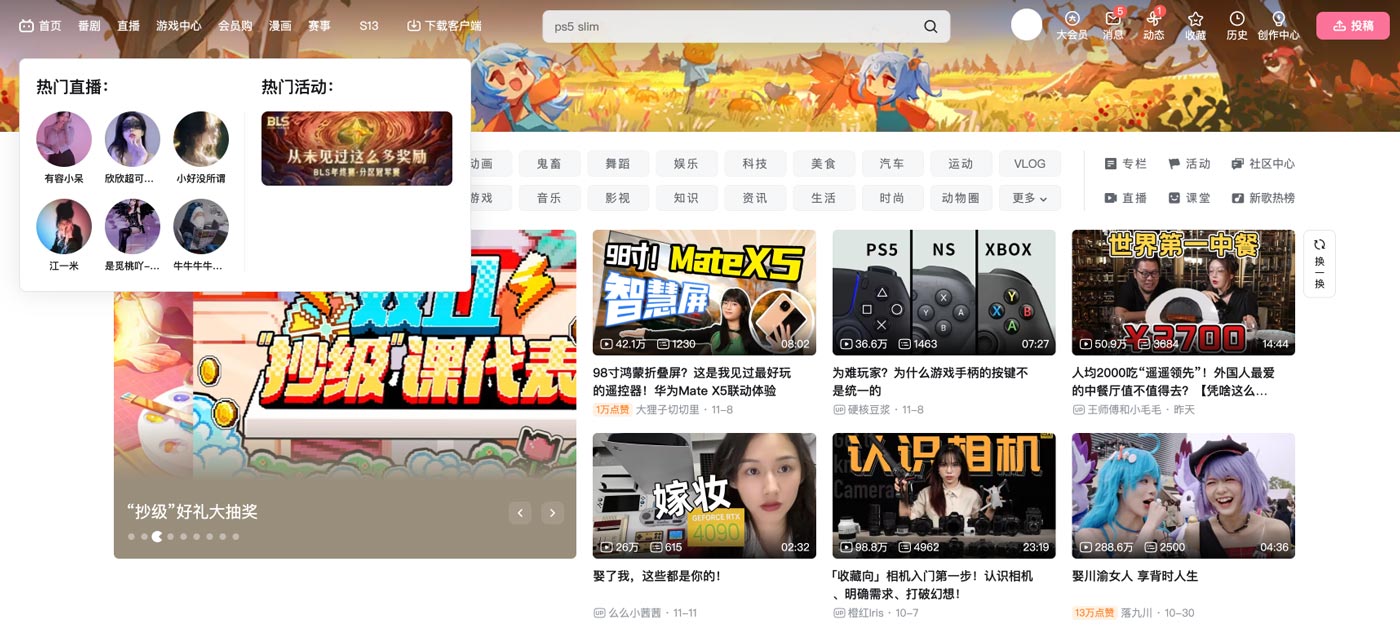 Its innovative features and diverse content offerings make it a leading platform in the Chinese online video market.
Bilibili Market Analysis
Bilibili Market Positioning
Bilibili positions itself as a leader and trendsetter in the realm of second-dimensional (二次元) culture, serving as a cultural paradise for the young. Bilibili achieves this positioning through:
Rich and diverse content: Covering various domains such as animation, gaming, music, movies, technology, and lifestyle, Bilibili caters to the diverse interests and needs of its users.
High-quality and professional content: Utilizing User-Generated Content (UGC) and Professionally Generated Content (PGC) models, Bilibili attracts numerous outstanding creators and partners, establishing a high-quality content ecosystem.
Unique and innovative features: Employing features such as bullet comments, live streaming, interactive videos, and more, Bilibili enhances user engagement and immersion.
Convenient and efficient services: Through e-commerce, gaming, membership, and other avenues, Bilibili provides users with a comprehensive and streamlined consumption experience.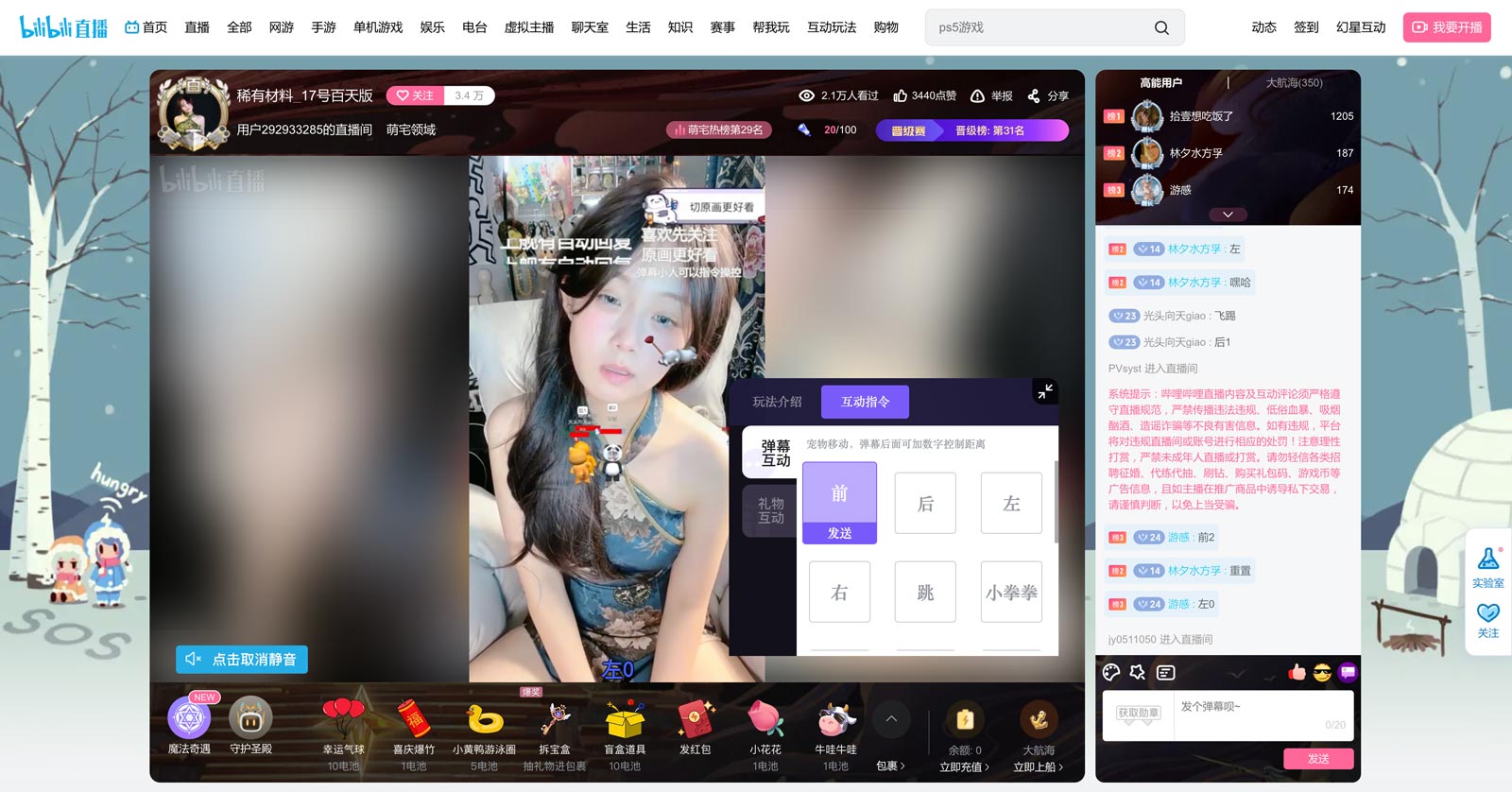 Through these strategies, Bilibili has built a comprehensive platform with video at its core, community as its foundation, content as its driving force, and services as its support.
This platform offers users an all-encompassing space for entertainment, learning, communication, and consumption."
Bilibili User Net
In 2020s the user base of China's online video market reached 960 million, a year-on-year increase of 5.7%, and the market revenue reached 209 billion yuan, a year-on-year increase of 32.9%. It is projected that by 2025, the user base of China's online video market will reach 1.14 billion, and the market revenue will reach 500 billion yuan.
Bilibili holds a certain share and influence in this market. According to Bilibili's 2020 annual report, Bilibili's monthly active users reached 202 million, a year-on-year increase of 55%, and annual revenue reached 11.9 billion yuan, a year-on-year increase of 77%. Bilibili's user base accounts for 21% of China's online video market, and its revenue scale accounts for 5.7% of the market.
Growth Trends
Bilibili has maintained rapid and steady growth in recent years, primarily driven by the following factors:
Diverse and rich content that meets users' different interests and needs.
A strong and active community, fostering high user stickiness and loyalty.
Diversified services, providing users with a variety of consumption experiences.
Brand influence, attracting more new users and partners.
Bilibili still has significant growth space and potential in the future. Bilibili's target user group is Generation Z, a large and economically powerful demographic. Generation Z in China constitutes 400 million people, accounting for 28% of the total population, and is expected to reach 500 million people by 2025. Generation Z in China has a consumption power of 16 trillion yuan, expected to reach 30 trillion yuan by 2025. Bilibili currently only covers a portion of Generation Z, leaving substantial room for expansion."
Discover more about China Z Gen by downloading your "Introducing China's Generation Z" white paper.
Bilibili's Competitors
Bilibili faces multiple competitors in the Chinese online video market, primarily falling into the following categories:
Major video platforms such as iQiyi, Tencent Video, Youku, etc. These platforms offer a vast and diverse range of video content, including TV dramas, movies, variety shows, documentaries, etc., with high user coverage and recognition.
Short video platforms like Douyin, Kuaishou, Weishi, etc. These platforms provide short and entertaining video content, including humor, food, travel, and lifestyle, with high user engagement and virality.
Live streaming platforms such as Douyu, Huya, YY, etc. These platforms offer real-time and interactive video content, including gaming, entertainment, education, etc., with high user payment rates and stickiness.
Vertical video platforms like Xigua Video, Pear Video, Miaopai, etc. These platforms provide content tailored to specific fields or users, including news, technology, sports, etc., with high user focus and satisfaction.
Bilibili's differentiation from these competitors lies in: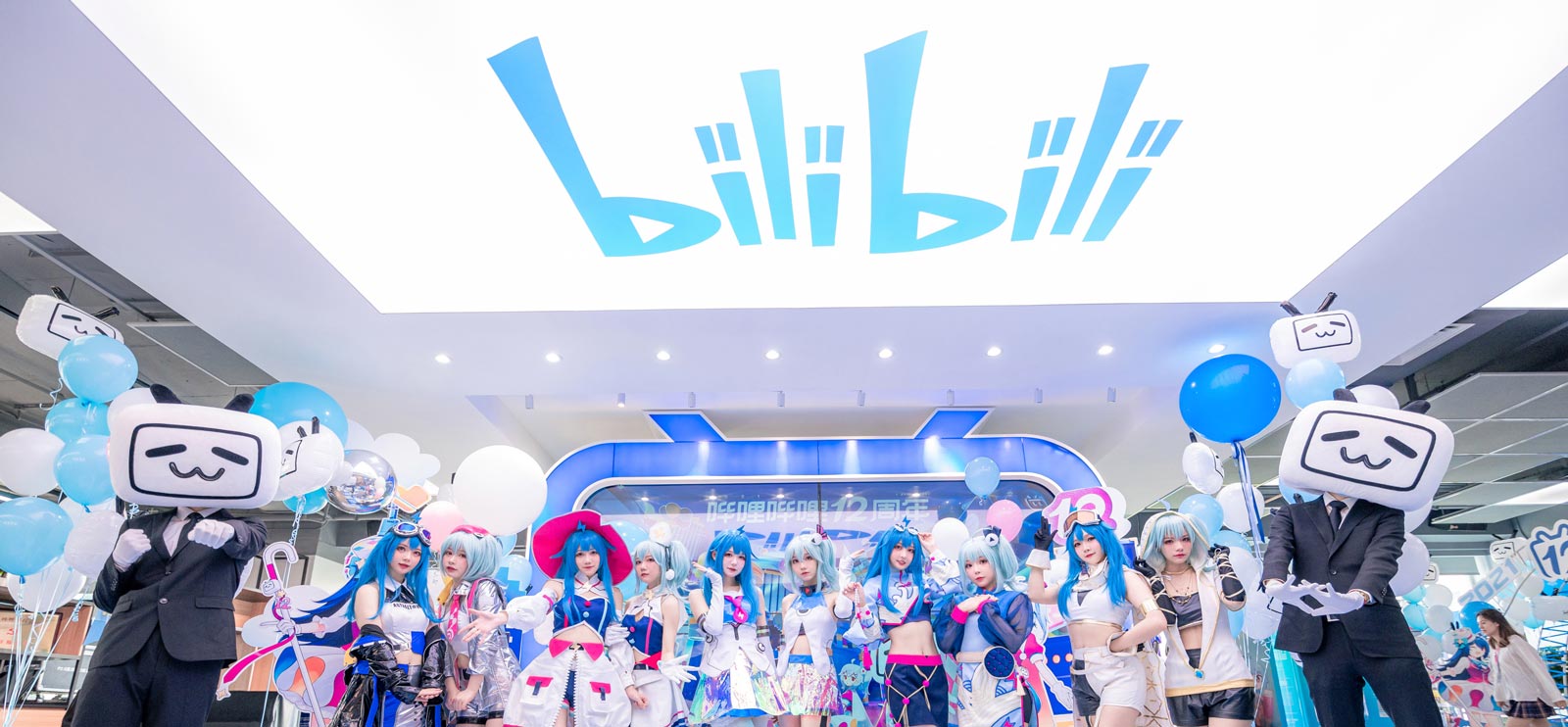 A focus on the secondary dimension culture, creating a unique and distinct brand image and user community.
Leveraging the bullet comment feature to create a unique and entertaining viewing experience and community atmosphere.
Combining the User-Generated Content (UGC) and Professionally Generated Content (PGC) models to build a unique and high-quality content ecosystem and creator system.
Expanding into e-commerce, gaming, membership, etc., forming a unique and efficient business model and revenue structure."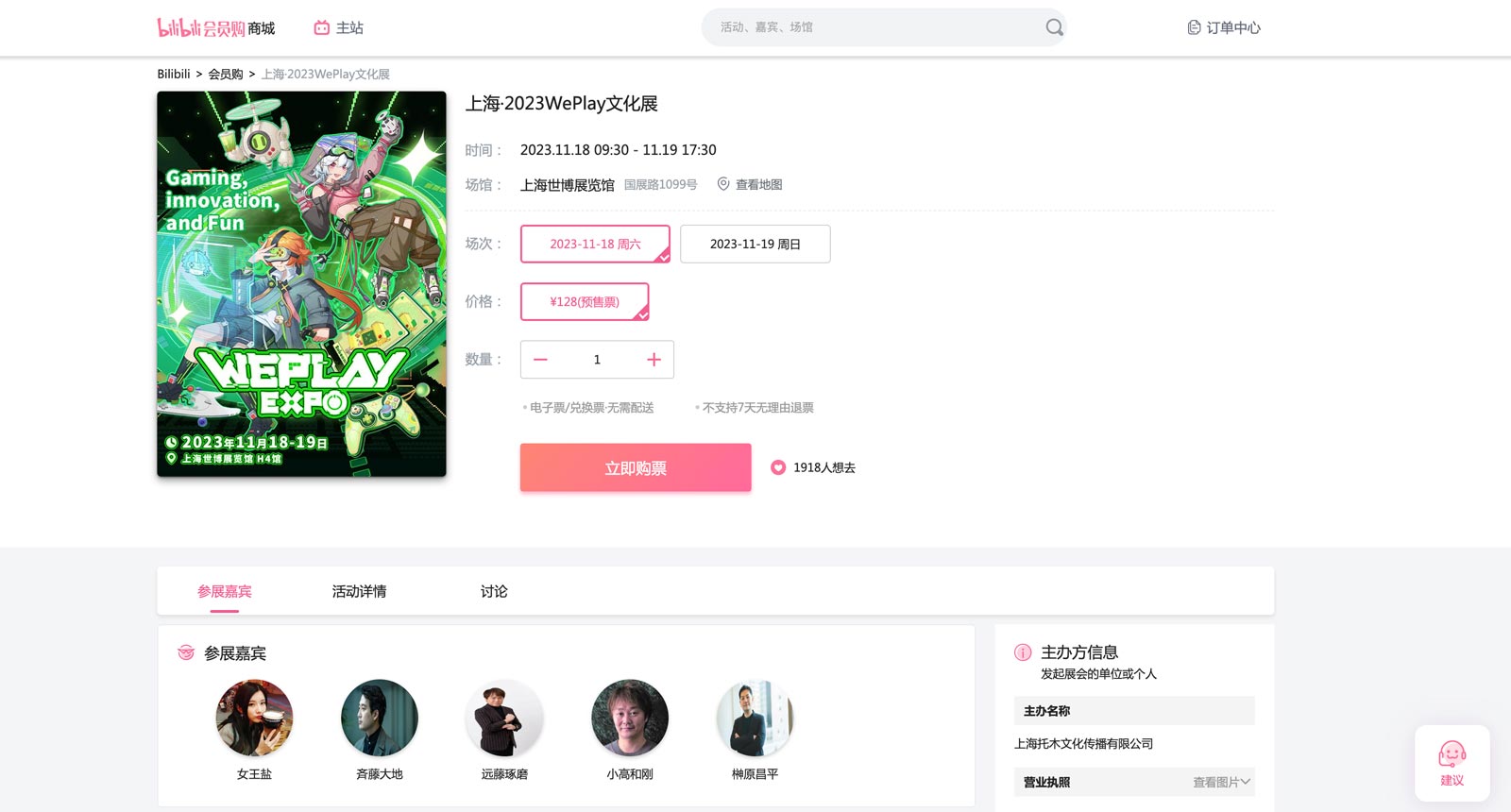 Bilibili User Analysis
Currently, Bilibili (B站) has accumulated more than 3 million knowledge-based content creators. As of 2023, Bilibili's platform boasts an average of 90.3 million daily active users, with a monthly active user count reaching 333 million, both showing a 25% year-on-year growth.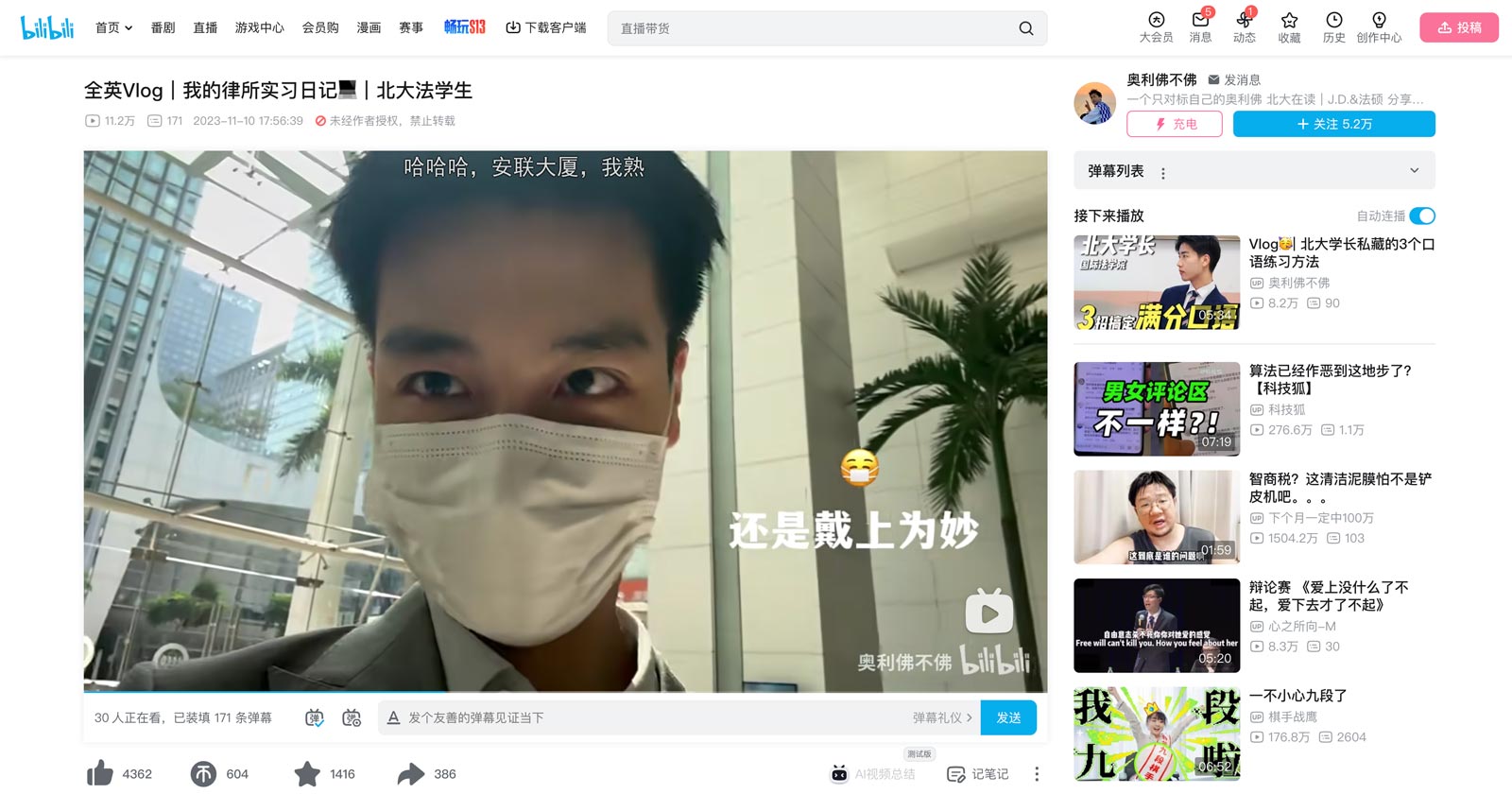 The platform hosts an average of 3.8 million active content creators (UP主) per month, a 40% year-on-year increase, and receives an average of 15.6 million monthly submissions, reflecting a 54% year-on-year growth. Users are spending an all-time high average of 96 minutes per day on the platform, resulting in a 37% year-on-year growth in total user engagement.
Demographics of Bilibili Users – Profile
Compared to other content communities, the primary user demographic on Bilibili is the "Z Generation," individuals born between 1990 and 2009. According to QuestMobile's statistics, as of the end of last year, nearly 82% of Bilibili's users belong to the Z Generation, primarily consisting of middle and high school students who have grown up in the internet era. Notably, Bilibili's user base is concentrated in tier-one and tier-two cities and exhibits strong willingness to make purchases.
According to Bilibili's statistics, college and high school students from Beijing, Shanghai, and Guangzhou make up a significant portion of the platform's users.
This dynamic and youthful user group with high consumption potential and willingness to pay is a pivotal target audience for mainstream brand promotion, particularly for reaching younger audiences effectively.
Demographics of Bilibili Users – Geographic Distribution
Bilibili's user base is predominantly concentrated in coastal regions. The highest number of users are in the East China region (34%), followed by South China (21%), North China (17%), Central China (15%), and Southwest China (13%).
Demographics of Bilibili Users – Gender Ratio
Bilibili's user gender ratio stands at 57:43, with users aged 18-35 accounting for 78% of the total, surpassing the overall internet population by 10 percentage points among those with a bachelor's degree or higher.
Demographics of Bilibili Users – Age
In terms of age distribution, the majority of Bilibili users are aged under 30, with 78.67% belonging to the post-90s and post-2000s generations. Among them, users aged 18-24 make up 60.28%, while users aged 25-30 comprise 16.71%.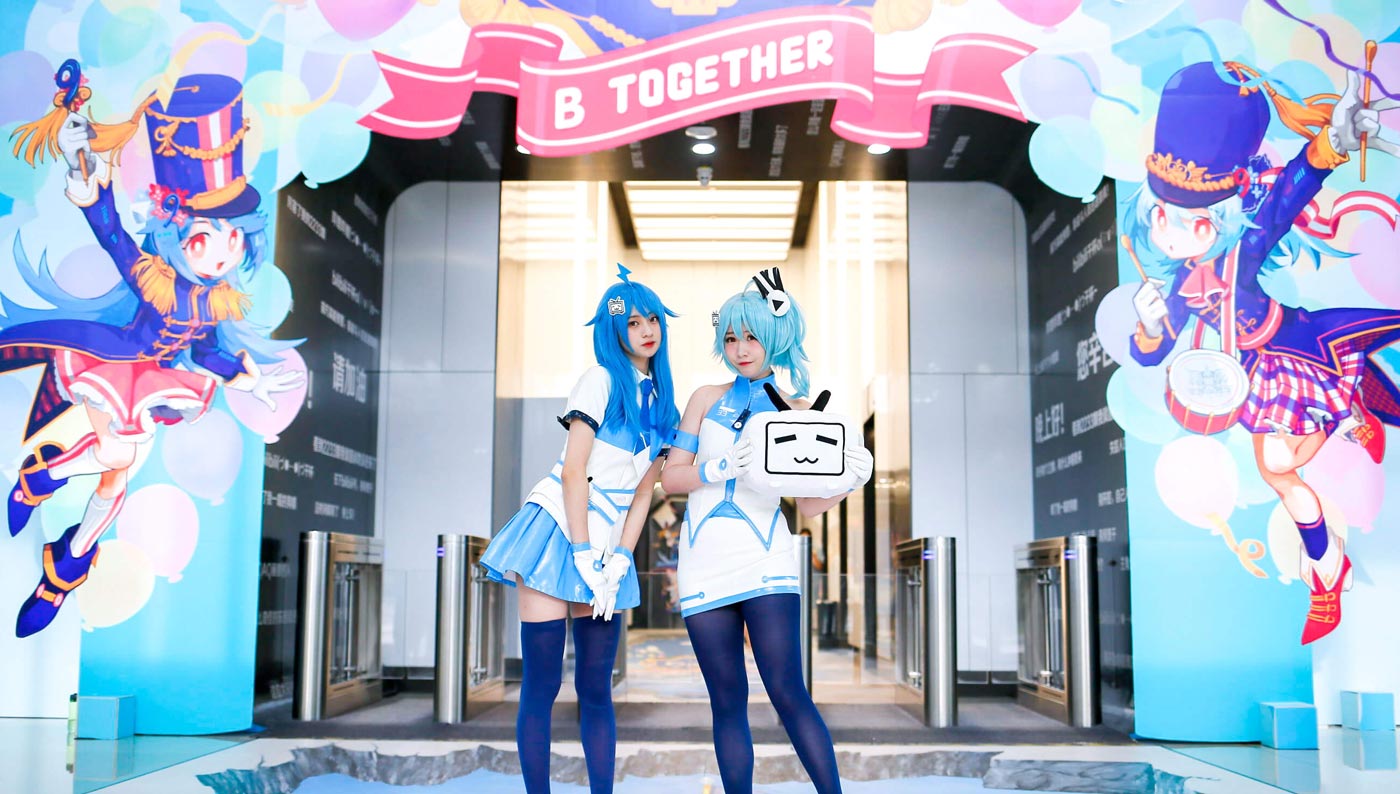 The average user age is 22.8, making Bilibili the most popular content community among college students and a key demographic for future consumer engagement in China.
Bilibili's ecosystem boasts a clear competitive edge:
In terms of user growth, Bilibili has outperformed the broader internet industry since 2022. In the first half of 2022, the overall internet user base increased by 3% compared to the end of 2021. This indicates that Bilibili's prior investments in commercialization have translated into a healthier operating state.
In this growth trajectory, Bilibili's goal of reaching 400 million users by 2023 could potentially be achieved ahead of schedule. Sustaining a consecutive 3.8% month-on-month growth over the next five quarters would realize this target. Achieving a 400-million user base means that Bilibili has achieved a high penetration rate among individuals under the age of 35.
Bilibili's long-standing focus on maintaining a high-quality community atmosphere and its core consumer base of 400 million will be a fundamental advantage for its advertising monetization strategy:
The age group of these users represents the most affluent and promising consumer segment in China.
High user stickiness to Bilibili's video content leads to increased viewing times.
High user engagement ensures an abundance of interaction data, including interactive comments.
Diversified content helps build comprehensive user profiles, making it easier to create precise commercial labels.
Understanding Bilibili Features – Content & How it Works
Bilibili initially focused on content related to ACG (animation, game), but over time, it evolved into a platform centered around secondary animation and house culture with real-time bullet screens as its primary feature. 
Currently, it offers 14 major sections, including  Fanju (番剧:Anime&Manga), Guochuang (国创–国产原创动画:Domestic Original Animation), Music, Dance, Game, Science and Technology, Life, Ghost Animal, Fashion, Advertising, Entertainment, Film and Television, and Projection hall.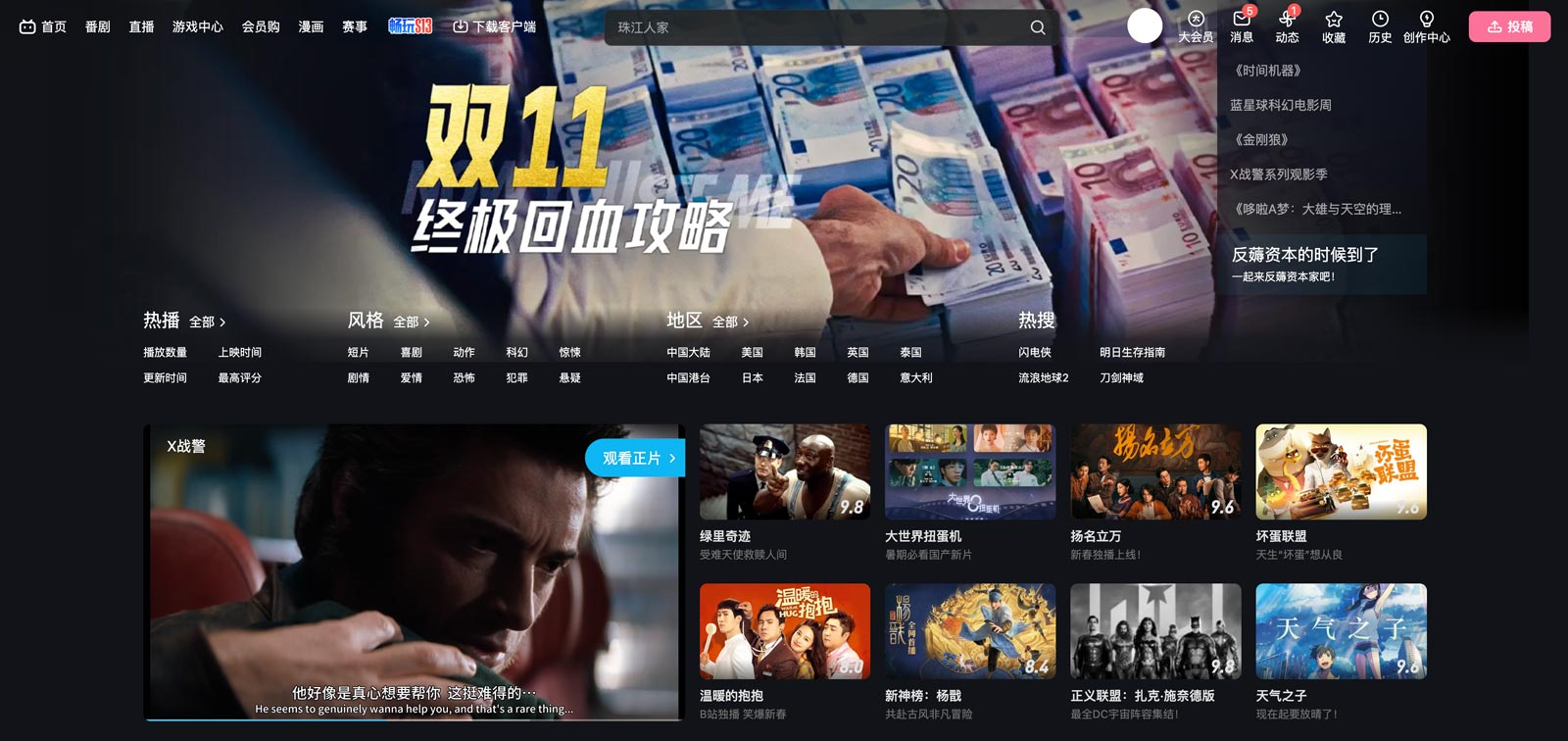 The real-time review function (bullet screen) suspended above the video is built upon the concept of Internet bullet screens, creating a fascinating synchronous experience, fostering a virtual tribal ambiance, and cultivating a cultural community that encourages highly interactive sharing and secondary content creation.
How to Understand Bilibili's Content and Creator Ecosystem?
Bilibili's Platform Segments
Bilibili (B站) exhibits a high degree of inclusivity in its platform content, with a level of fine-tuned operational granularity far exceeding that of other platforms. The granularity of content on Bilibili is exceptionally high.
The platform's greatest value and differentiating advantage lie in its inclusive approach that accommodates both large and niche content. In comparison to other video platforms, Bilibili finely segments its content, embracing even niche topics.
The granularity of content is such that different individuals can find content that aligns with their specific interests and resonate with users in the same communities.
Currently, Bilibili has 32 primary sections and 90 secondary sections, with hundreds of popular tags under these secondary sections.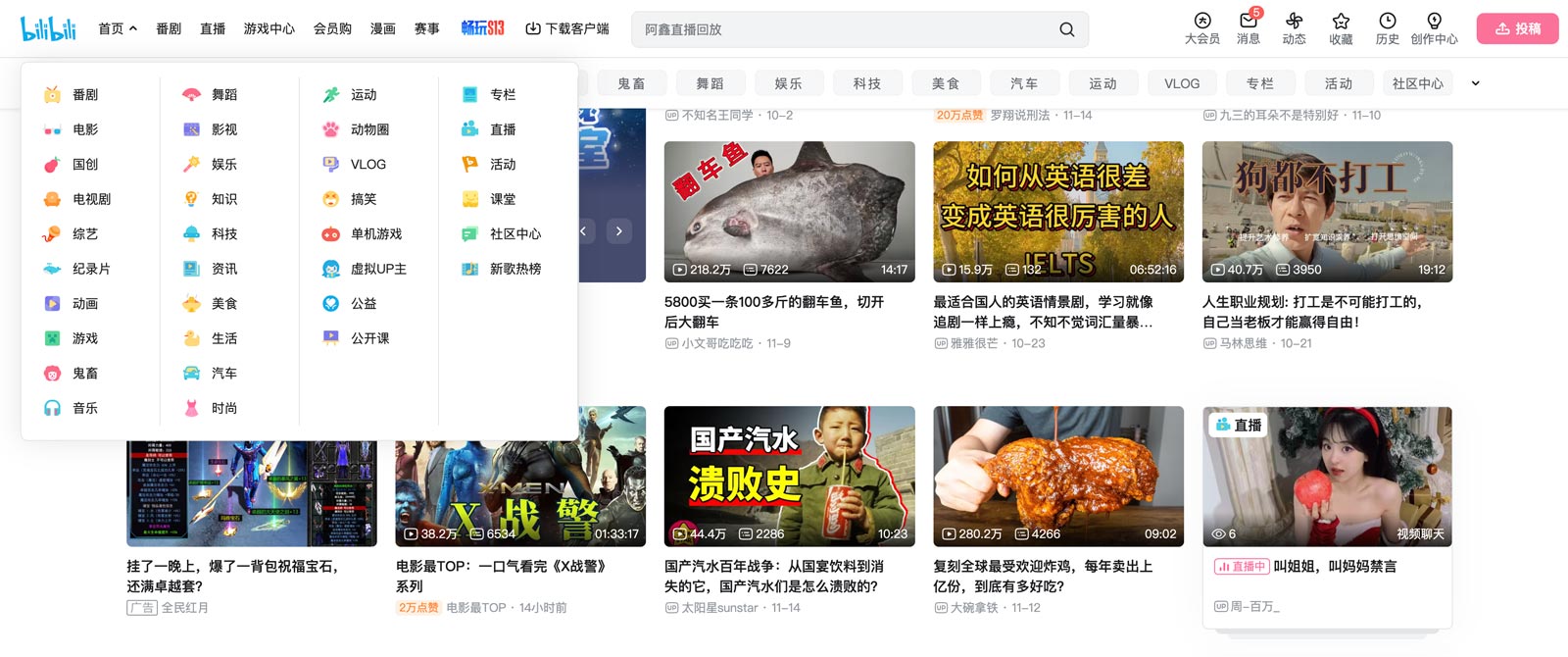 In contrast to other video platforms, most of which have only primary sections, and although a few platforms like Xigua and Kuaishou have a limited number of secondary sections, they are comparatively scarce. Moreover, many niche cultures beloved by the younger generation, such as VOCALOID, rap, otaku dance, and music videos (音MAD), can only be found in dedicated content sections on Bilibili."
Bilibili Content Breakdown
The reason Bilibili's content manages to break through traditional boundaries lies in its emphasis on user feedback in content development. Bilibili consistently tracks and values user feedback, adjusting content categorizations based on user submissions and evolving interest trends. In its content ecosystem strategy, Bilibili has shifted from Original Genuine Videos (OGV) diversion to a dual diversion approach, incorporating both Professional User-Generated Videos (PUGV) and OGV. Throughout these strategic adjustments, Bilibili remains steadfast in prioritizing high-quality content as the core of its platform.
It's worth mentioning, the initial roles undertaken by Bilibili's Original Genuine Videos (OGV), which are professional copyrighted videos, were twofold:
1. Directly attracting new users from the core audience of the second-dimensional community: OGV content played a crucial role in drawing in users who are specifically interested in the second-dimensional culture, contributing to the platform's growth by catering to this niche audience.
2. Providing source material for Professional User-Generated Videos (PUGV*): OGV content served as source material for PUGV creators, enriching the overall content ecosystem. By offering a diverse range of professional content, OGV indirectly attracted and engaged new users who were drawn to the platform's broad and high-quality content offerings.
*PUGC (Professional User Generated Content), also known as "专业用户生产内容" or "专家生产内容" in Chinese, refers to a content production model that combines elements of User-Generated Content (UGC) and Professionally Generated Content (PGC).
After establishing the foundational content framework, Bilibili shifted towards a dual content diversion strategy known as 'PUGV+OGV.' On one hand, OGV content began to diversify, extending beyond second-dimensional content such as animated series and domestic creations to encompass genres like documentaries, variety shows, TV dramas, and movies. On the other hand, PUGV content manifested as a combination of 'mass-appeal PUGV attracting a broad entertainment and video-centric user base' and 'niche PUGV content catering to the long-tail users,' forming a strategy that caters to both mainstream and niche audiences.
In the domain of PUGV content, there is a trend toward diversity, where the interplay of 'creators—high-quality content—fan incentives' forms a positive loop, constituting Bilibili's most formidable content barrier. This cycle creates a deep and mutually reinforcing ecosystem on the platform.
Bilibili's In-house Content Production
In the realm of OGV content, Bilibili leveraged its core advantage in the second-dimensional culture, initially entering the scene through animated series. It then expanded its presence across various domains, including domestic creations, documentaries, variety shows, and film, continually intensifying efforts in producing in-house content.
Common Q&As

Why can't I comment, even though I have an account?
After registration, you can only become a registered member. The permissions are restricted. If you want to become a full member, you still have to take a test. The exam lasts for 120 minutes, and when you enter, you will see that the exam is divided into community norm questions (Part 1, Part 2) and optional questions. You are able to copy&paste the questions onto Google for answers.
Can non-formal members upgrade to VIP members?
Yes, you can upgrade. Except for benefits that depend on formal membership features, such as exclusive emoticons for comments, all other VIP benefits can be used normally.
Can overseas users watch copyrighted content that is restricted after becoming a VIP member?
After becoming a VIP member, content that is restricted and cannot be viewed overseas will still remain inaccessible."
If you would like to know more about Bilibili, would like to set up your official account, or need help with the development in terms of strategy on Bilibili, don't hesitate to contact us through the form below this article. We look forward to having further communication with you.
Get a free copy of our China : Essential basics to know E-book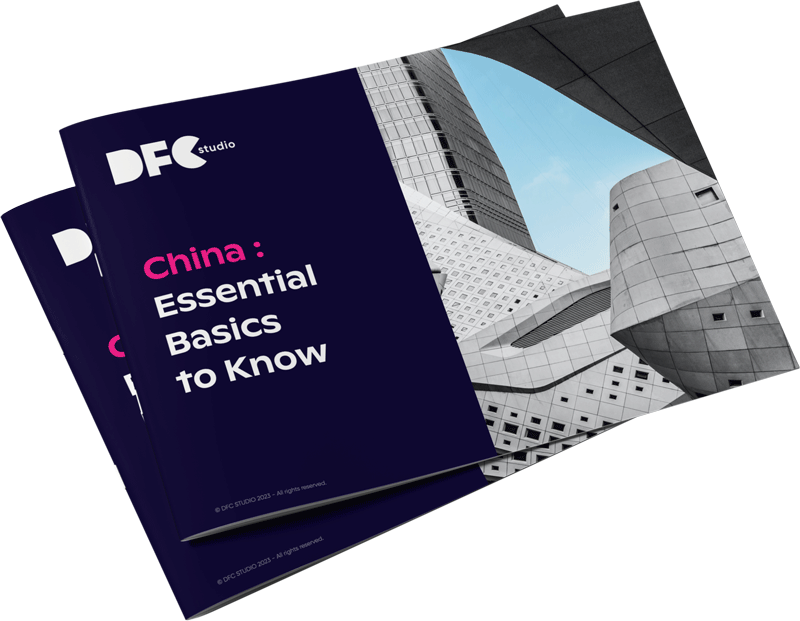 Get a free copy of our China : Essential basics to know E-book